Everyone is aware of how popular WordPress has become as a CMS (Content Management System). Today, businesses develop and use WordPress websites for news, business, blogging and many other promotional activities. However, what would a WordPress website be without a handful of the very best WordPress plugins installed on it?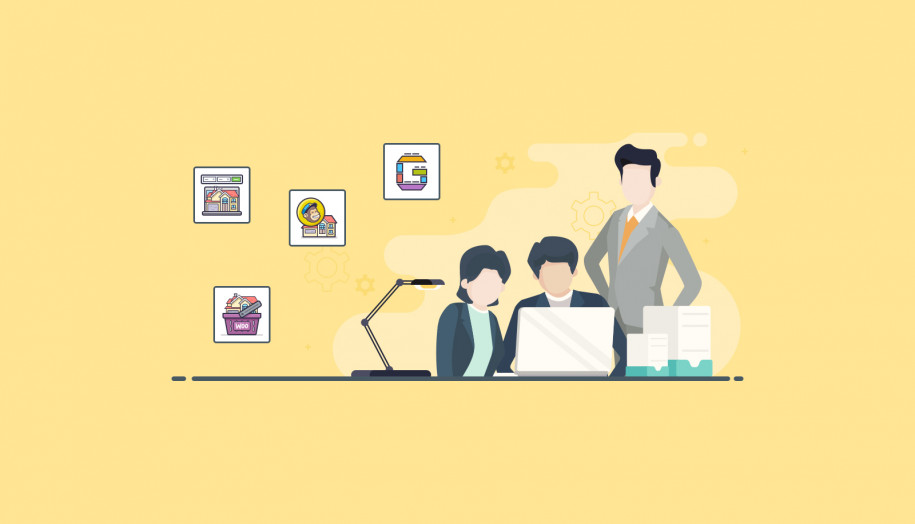 The platform's plugin ecosystem is one of the primary reasons why enterprises hire WordPress experts to make it the most versatile website engine on the web. What do they do? Plugins help extend the functionality of your WordPress website. Currently, there are over 57,000 plugins available in the official WordPress repository. Every plugin offers different features such as speed, security, marketing, communication etc., that it becomes challenging to choose the most useful ones. Therefore, we have compiled a list of the most promising WordPress plugins that can bring drastic improvements to your websites and blogs.
Best WordPress Plugins
Generating a massive amount of traffic is the primary objective of every blog. Although WordPress is an SEO friendly out-of-the-box platform, still an SEO dedicated plugin can help rank higher in the search results and improve the site's performance. SEO Yoast covers all the tools and features to enhance the website's on-page SEO, Keyword optimization to readability check, creation of metatags to generate sitemaps and more.
WPForms is another most common and valuable WordPress plugin in the field. It helps you generate a personalized contact form to quickly allow users and visitors to get in touch with you. Moreover, it also provides you with an option to create an easy-to-configure login page and registration forms. Though WPForms is a paid plugin, there is also a Lite version available that grants you free access.
Akismet is the default plugin that comes with every new wordPress core installation. Once this plugin is activated, it acts as an anti-spam tool. It can filter out spam and check all comments on the web pages for you. Apart from this, it can also provide you with a status history of comments so that your site admin can learn about the comments identified as spam. This way, you can save hours on comment moderation. You can also get advanced security options for commercial sites.
WPRocket is a premium and most powerful cache plugin for WordPress that helps increase the site's loading speed. It is a practical, simple and user-friendly WordPress plugin for a blog. Here, the users can cache websites with just one click. So when a user visits the page next time, the server load reduces drastically. Even the overall blog performance can also be improved with features like minification, lazy loading images, CND support and more.
UpdraftPlus is the most used backup, migration and restore plugin for WordPress. It can help set up automated and manual backups. You can store your backup data at remote locations like FTP, Google Drive, Dropbox and more. Not only this, but You also get to back the contents on multiple cloud platforms using UpdraftPlus. Your data can be restored in just a single click whenever needed.
When you change your permalinks or delete your posts, a broken link is created. Such links may exist on your web page for a long duration and affect your site's ranking. The Redirection WordPress plugin can help you put almost 301 redirects within the website quickly. On top of that, It also helps track 404 errors for the web pages. And if sometimes you feel like migrating your pages from an old website to a new one or changing the WordPress installation directory, this plugin comes in handy.
Sucuri is a well-known WordPress plugin that protects the site from DDoS, malware, brute force attacks, and other potential threats. It comes with post hack security addons, blog firewall protection and many other features. As a result, your website is well protected by Sucuri that also prevents future attacks.
Social media is another crucial factor that impacts our web presence when it comes to blogging and networking. Social snap enables you to add social sharing buttons for approximately 30 social networks at various places on the blog. The plugin also covers floating sidebar, widgets, inline buttons, and more.
Conclusion
Adding the best WordPress plugins will add value to your blogs. We hope you have found some interesting plugins for your blogs that can help you achieve your business objectives. To explore even more on WordPress, you can seek WordPress developers for hire and take insights.