After a year of uncertainty and surprises, we know one thing for sure. We have never been so excited for any Christmas more than this one! This year, if you can, try to stay away from retail chains and multinational websites when buying Christmas gifts. Instead, find local and independent businesses to support, giving them a fighting chance to survive a tough year and keeping local people in employment. Luckily Glasgow is packed with excellent small businesses both on the high street and online.
Here are some of our favourite with plenty of Christmas gift ideas
1. SANTA'S TOYSHOP IN GLASGOW
Instead of adding to the ever-growing plastic waste generated by children's toys each year, why not visit The Big Top and buy a gift that will be passed down through generations. They sell a huge range of traditional toys, games, cuddly toys, kites, outdoor toys, Russian Dolls, Jack-in-the-boxes, tin and wooden toys and so much more. They are a proud Glaswegian family-run business and pride themselves on the quality and selection of toys they stock. They're so traditional they don't have an online shop! You'll need to call in and speak to their friendly team or call & collect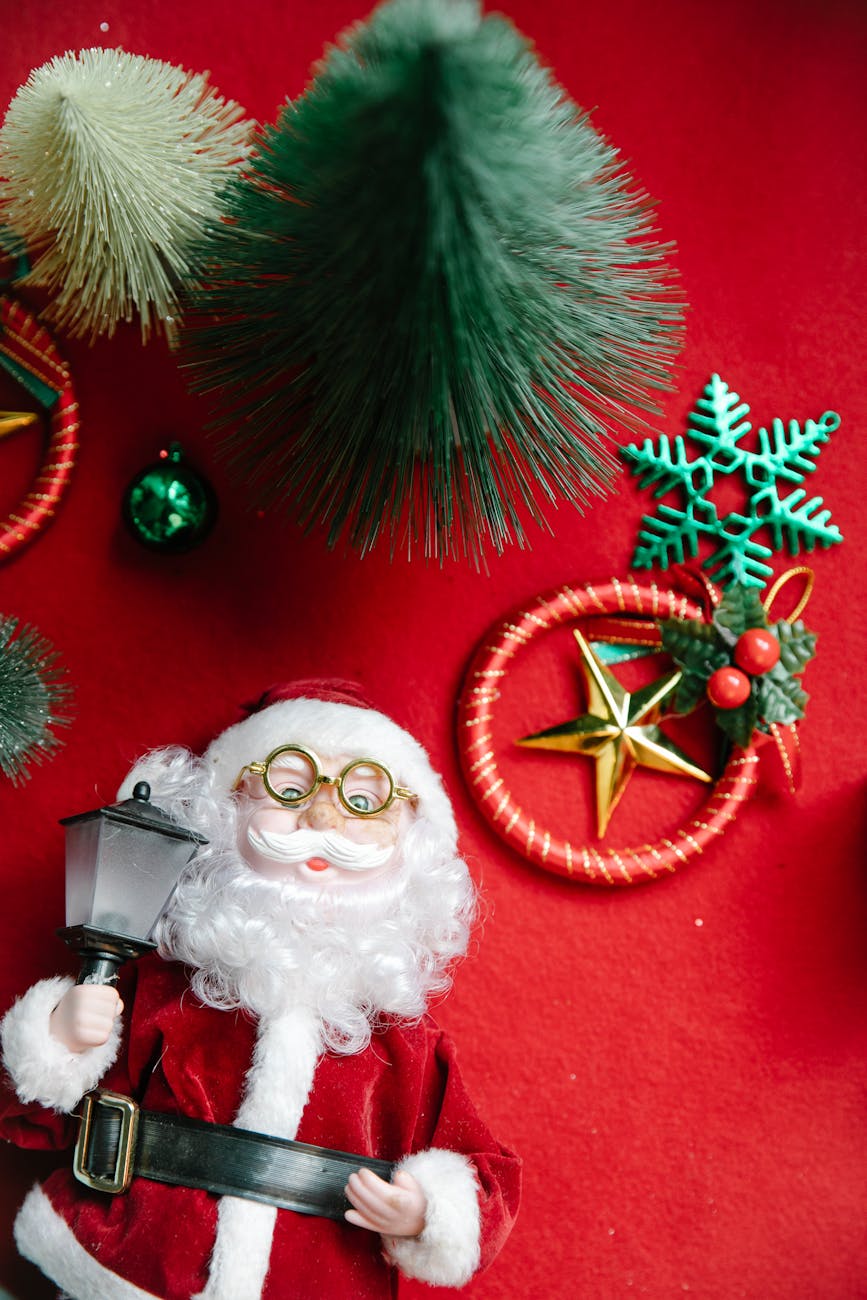 2. BRING A BIT OF GLASGOW HOME
If you're looking for a gift to commemorate a brilliant holiday, to gift a couple who was married here or to remind your other half where you would like to go after lockdown, we have a one stop shop. Sunshine No1 is a small, independent shop based in Glasgow selling art, gifts and cards which have all been created in Scotland, giving Scottish goods a place on our high street and in our homes. They sell beautiful gifts like candles, clothing, homewares and other lovely stuff, many of which are one-off. You can shop online but its best to visit in person as many of their most unique pieces aren't listed on the website.
3. PAMPERING GIFTS
Winter is tough. One of the first casualties of the colder months are our skin and lips with wind, cold and indoor heating drying them out. That's why a skincare Christmas gift is always appreciated. For some truly luxurious pampering gifts for the person you love, visit the equally luxurious Neals Yard Remedies. Not only do they sell some beautiful gifts sets for facial care, hand care and aromatherapy, they also offer a range of relaxing treatments including specialist massages; ideal to wind down after a stressful year. A gift from Neal's Year Remedies is always appreciated.
4. A DELICIOUS GIFT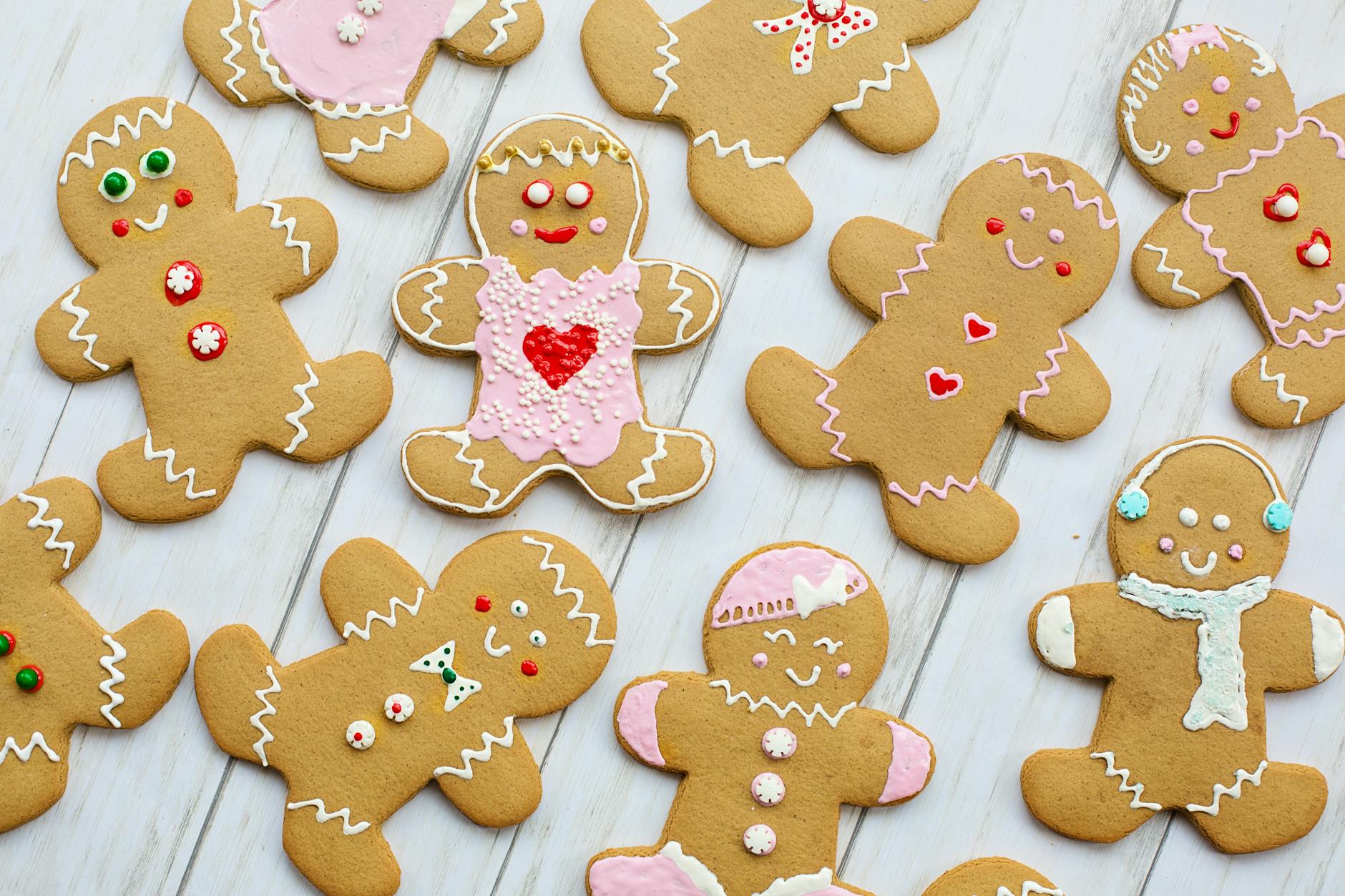 Nothing says Christmas quite like a hamper of delicious, artisan food and drink; especially when it includes Christmas classics like chutneys, mulled wine and delicious mince pies. Yum! Fine Scottish Hampers bring together the best of local producers and products to offer a great range of luxurious food hampers. You can choose a premade hamper or create a bespoke gift and all hampers come beautifully packaged with a hand-written note. It's a great way to treat your in-laws, a perfect gift for a family or a newly married couple. If you're lucky enough, they might even share!
5. AN ALTERNATIVE CHRISTMAS GIFT
If you're looking for a gift for the person that has everything, look no further than Maia Gifts & Lovely Things. They sell all manner of unusual and quirky gifts, cards, candles and jewellery for all occasions. They stock plenty of great stocking fillers and great ideas for Secret Santa. They have a great selection of clothing, accessories, bags, mugs, cuddly toys and everything else you could hope for and they're always updating their stock with new, quirky gift ideas. You can shop online or visit them in store on Bath St, a short walk from our serviced apartments in Glasgow.
6. DRESS THE PART
Why would you shop in high street stores when you have the most unusual and unique vintage clothing shops in Glasgow close by. One of our favourites, Starry Starry Night Vintage Clothing is a small traditional Boutique situated along the cobbled Dowanside Lane. Open since 1986, they have amassed a huge collection of clothing Dating from Victorian and Edwardian times to retro and vintage clothing up to the 90s. They also have a range of vintage textiles like lace and linen, costume jewellery and handbags and more. It's a literal treasure trove and the perfect place to find a unique Christmas gift.
7. THE GIFT OF IMAGINATION
There is no gift quite like a book that can take you away from where you're sitting to explore the far reaches of your imagination. We share George Square with statues of literary greats including Sir Walter Scott, Robert Burns and Thomas Campbell but where do you buy great books in Glasgow? We have many unique independent bookshops, one of our favourites being Young's Interesting books, a tiny wee shop which emphasises quality over quantity. They have a strange and eccentric collection ranging from penguin collectables to Scottish classics. It is a family run business and the owners are always happy to help or point you in the right direction.
Related: Top 5 Hidden Gems In Amsterdam Every Tourist Should Visit
8. THE GIFT OF NEW MEMORIES
Many of us have missed out on something this year. You may have missed a big birthday or be missing friends and family you haven't been able to see in a while. For Christmas this year, give your loved one the ultimate gift; the chance to make new memories. PREM Hospitality gift cards come in the amount of your choosing and can be spent in any of our hotels and suites across the UK, Ireland, Netherlands and Belgium. You can send the voucher directly to your loved one from afar, keeping you both safe while still spreading Christmas cheer!
Author Bio: Katie McGarr is a resident writer for PREMIER SUITES Glasgow George Square, a modern and stylish serviced apartment that provides business and leisure travelers the perfect place to stay in Glasgow UK. When she's not petting her cat, you can see this free-spirited blogger writing articles about travel, food, and lifestyle.